Wie bei den meisten seines Fachs entstand die Begeisterung für die Arbeit an den Turntables durch Xris großes Interesse an der Musik. Bereits in jungen Jahren wurde das Equipment samt Plattenkoffer seines Vaters in Mitleidenschaft gezogen, der ihm trotz alledem stets mit Rat und Tat zur Seite stand.
Erste Schritte wagte Xris schon mit 15 Jahren, als er in zwei Technics 1210er samt Mixer investierte, die nach unzähligen Übungsstunden schon bald auf Geburtstagsfeiern zum Einsatz kamen.
Mit noch nicht einmal 16 Jahren erhielt er schon seinen ersten Resident Job im "Wunderbar" in Cham, wo er freitags und teilweise auch samstags am Werk war. Durch die Hilfe und Unterstützung älterer Kollegen konnte er sich hierbei ein großes Musikwissen und –repertoire aneignen, welches von elektronischer Musik bis hin zu Klassikern aus den Achtzigern und Neunzigern reicht.
Es dauerte nicht einmal ein Jahr und es folgten schon weitere Bookings im Club "C1" in Cham und im "Zeitler" in Roding, wo DJ Xris dann samstags als Resident tätig war.
Mit knapp 18 Jahren legte der DJ aus dem Bayerischen Wald aufgrund des Abiturs eine ca. halbjährige Pause ein, bis er Mitte 2011 wieder ans Pult zurückkehrte und die KS-Feiern im "Zinnober" in Cham rockte.
Neben ersten Bookings für die Discothek "Flash" in Bad Kötzting fasste Xris aufgrund seines Studiums ziemlich schnell Fuß in Regensburg, wo er mittwochs in der "Galerie" und samstags im "Dombrowski" hinter den Plattentellern stand.
Durch sein Gespür für das Publikum, das breite Musikwissen gepaart mit technisch sauberer Umsetzung gelingt es DJ Xris immer wieder, das Publikum zu begeistern - egal ob in Diskotheken, Bars, bei Firmen-Events, Hochzeiten, etc. …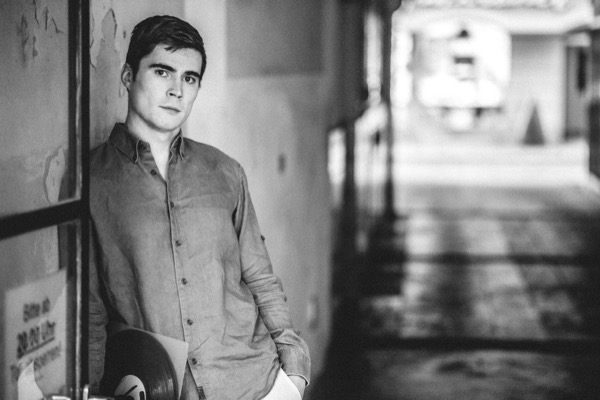 english translation:
Like many others in his trade, the love for working with turntables began with his interest for music. Early on his father helped carry the equipment and record cases and stood by him offering advice and support.
At 15, Xris took the first step and ventured out into the music industry. He invested in two Technics 1210s and a mixer. After countless hours of practice, he was soon to be found performing at birthday parties.
Before turning 16, DJ Xris had his first job in "Wunderbar" in Cham. He worked Fridays and often Saturdays. There he was able to build a reputation for himself with the guidance of his more experienced colleagues. His knowledge of music grew from electronic to hits from the 80s and 90s.
Less than a year later, more and more bookings were being arranged in Club "C1" in Cham. DJ Xris became the Saturday night DJ at "Zeitler" in Roding.
With almost 18, DJ Xris took a six month break from performing in the Bavarian Forrest to study of his graduation test. By mid-2011, he was back to the tables and rocking the party for his graduating class at "Zinnober" in Cham.
After graduation. his first bookings for club "Flash" in Bad Koetzting soon led to new stomping ground in Regensburg. DJ Xris was soon to be found on the tables Wednesdays in the "Galerie" and Saturdays in "Drombrowski.
DJ Xris continues to wow his audience by combining his music knowledge and clear technical sounds with his feel for the audience, no matter what the occasion - clubs, bars, company events, weddings, etc. . .